The assignment
A new campaign to support the 'Feel the Fire' proposition of Chicken Licken. These Rock My Soul offerings only come one way: SoulFire. The heat and flavour that is bound to rock your soul.
Insight
The sensory bliss created from SoulFire will move you. Not only physically because of its heat, but emotionally too.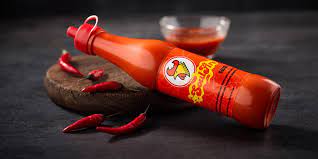 Introducing Andisile. Andi for short. An everyday guy who can't show emotion. It's just the way he is, the way he has always been. He is often misunderstood because of this and it's left him secretly yearning to feel something, anything. Andi's story plays out through all the stages of his life, from a baby playing with his parents, a young boy getting a jab, a teenager experiencing turbulence, to getting dumped as an adult, and through it all, he only has one reaction – none. That is until he feels something he has never felt before, the feeling he gets from the heat of Rock My Soul.
The campaign spreads across TV, social, digital and OOH, telling more of Andi's story, but more importantly urging customers to FEEL THE FIRE for themselves. All told in the quirky and entertaining way that they've become accustomed to.
Thanks to the campaign, the Rock My Soul range put Chicken Licken sales on fire, contributing to a total quarterly increase of Chicken Licken sales of 13 % year on year.